WE ARE LOCATED AT THE BUGUE BETWEEN VEZERE AND DORDOGNE
The commune of Le Bugue, located on the banks of the Vezere, a stone's throw from the confluence with the Dordogne, is a strategic holiday destination for holidaymakers
LE BUGUE
The bug offers a multitude of services: 4 supermarkets, 4 bakeries, doctors, 2 pharmacies, 2 pharmacies, and very friendly gourmet markets on Tuesday evenings by the river vezere, as well as one of the largest and oldest traditional markets on Tuesday mornings!
LE CLOS DES ETOILES
We are located in the heart of the Périgord Noir, it is the central point of all visits! to discover on site: - 10 km from the village of Le Bournat, the aquarium, the Proumeyssac abyss, the Maxange caves
Only 15 km to the south east: the Dordogne Valley and its most beautiful sites
LA ROQUE GAGEAC
Saint Cyprien and its fabulous Sunday marketBeynac and its historical perched castle (visitors' castles)The Gageac castle, embedded in the cliff, worthy of a cartoon setting, SARLAT la belle, a must
CASTELNAUD CASTEL
The castles of Castelenaud, Les Milandes, de PuymartinThe caves of the area make the gardens of Marqueyssac with their carved boxwoodthe gardens of the manor house of Eyrignac
Going north, and along the Vézère river
AND A LITTLE FURTHER ON....
Towards the North East: Périgueux, capital of the department located in Périgord Blanc with the cathedral Saint Front, magnificent listed historical monumentBrantome: The Venice of PérigordIn the South West: The corner of the winegrowers, with Bergerac, MontbazillacWe are also border with the Lot, only 1 hour from Rocamadour and Padyrac !!!!!
LASCAUX CAVES
Les Eyzies de tayac sireuil and its international pole of PrehistoryThe magnificent village of Saint Léon sur vezere where you can have lunch on the banks of the VezereMontignac and the world famous Lascaux caves (33 km)!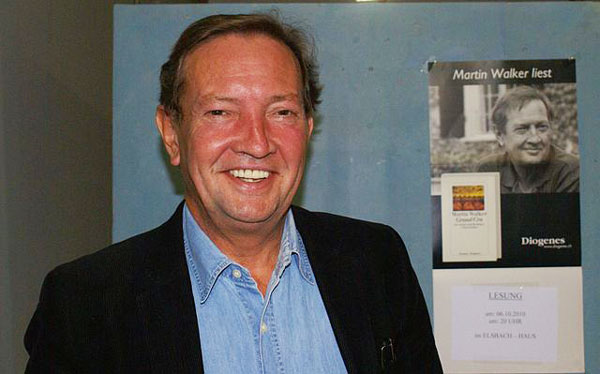 Martin Walker
A great journalist and writer, he is the novelist who loves the Périgord more than anyone else, he is its ambassador! He has written many detective novels, whose plot takes place in places well known in the Périgord region, since Saint Denis, the city he systematically talks about is none other than the commune of Le Bugue where he lives,His main character "Bruno" is also a figure of the village,You can easily walk in the footsteps of Martin Walker and Bruno by staying behind the stars